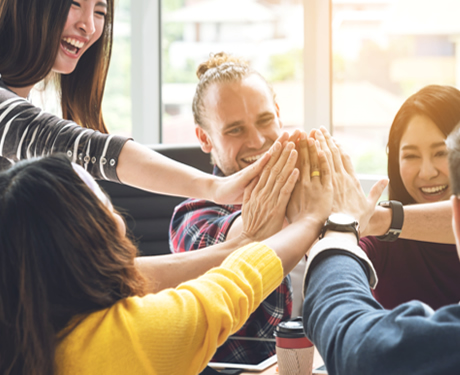 At BESHOM, we recognize the human capital is our most important asset. Our human resource culture centered on 3 core values: Sense of Belonging, Teamwork and Equal Opportunity. We encourage our staff to excel and value their careers in BESHOM as their own undertaking. In BESHOM we all work together as a team and strive to inculcate a sense of ownership to our company. We provide equal opportunity to our staff to make contributions and in return to enjoy a rewarding career. With such philosophy in mind, BESHOM is committed to bringing out the best in our staff and to building the success together.
In line with our HR values, our remuneration adhered to the relevant minimum wage laws and regulations and is competitive and fine-tuned to meet staff needs. We also have the following practices to offer and reward you:
Employee Benefits

Best Employee Award, Best Salesperson Award & Best Company Award, Long Service awards.
Training and Career Development programs to grow and enrich our staff talents and skills.

Attractive Performance-based Bonus and Sales Commission.

Extra Incentives for achieving Company KPIs.
Local or Overseas Incentive Trips
Employee Share Options have been offered to staff to nurture a greater sense of ownership within the BESHOM Group of companies.

Hire & Purchase loan, and personal loan with discounted rate for staff.

Group Personal Accident and Hospitalization, Surgical Insurance Scheme & Medical & Dental Benefits.

Sports Club organizing sporting and social events to bond relationship between staff, family and community.
We strive to upload ethical labour standards including avoiding and preventing all forms of child labour, forced labour and trafficked labour as well as excessive working hours. We do not discriminate against anyone based on race, religion, gender, age, disabilities and nationality. Employees are not governed by any restrictions to freedom of association and collective bargaining.