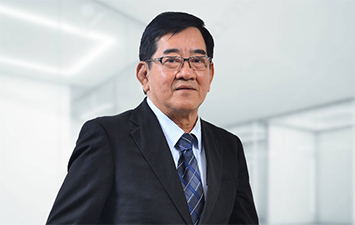 Ng Chek Yong
Chairman, Senior Independent Non-Executive Director
Mr. Ng Chek Yong completed his A Level at Cambridge Higher School Certificate, St. Patrick School, Kuching, Sarawak, Malaysia. Mr. Ng joined the Chinese Media Industry in 1979 and has served the industry for more than 38 years until his retirement from the Media profession in October 2017. He began his career as a reporter/ feature writer with See Hua Daily News in 1979. In 1988, he joined TO-DAY News Sabah as the Chief Reporter and then was recruited by Sin Chew Media Corporation Berhad (SCMC) as a reporter on 1 August 1988. He was appointed as a Director of SCMC from 2006 until his retirement. During 2012 up to October 2017, he served as Managing Director of SCMC, prior to his promotion, he was the CEO of Mulu Press Sdn Bhd, a wholly owned subsidiary of SCMC from 2004 to 2012 and the Regional Editor of East Malaysia for Sin Chew Daily from 1997 to 2012.
Mr. Ng was the Executive Director of Media Chinese International Limited (MCIL) from 1 March 2012 to 3 October 2017. MCIL was formed by the merger of Ming Pao Enterprise (Hong Kong), SCMC and Nanyang Press Holdings (NPH), dually listed on the Main Board of The Stock Exchange of Hong Kong and the Bursa Malaysia. He was the Chairman of the Group Executive Committee and a member of the Remuneration Committee during his executive directorship in MCIL. He was in charge of the overall group operations of both SCMC and NPH in Malaysia and their overseas operations, including the media businesses in New York, Jakarta, Phnom Penh and Brunei Darussalam. Being in the Media Industry since the day he started his career, Mr. Ng is well versed in different means of mass communication and economic, cultural connectivity with the Chinese community. He has high level of awareness, familiarity and sensitivity to different views and life of the community, including the changes of habitual behaviour, ecosystem and trend. Mr. Ng is a literary veteran and also an active online analyst of politics, current affairs and market trend. He is currently the President of the Constellation Poetical Society Sarawak.
Mr. Ng was appointed to the Board of Beshom Holdings Berhad ("BESHOM") on 12 November 2021 following the establishment of new investment holding company of Hai-O group of companies in tandem with the transfer of listing status from Hai-O to BESHOM pursuant to the Group's internal reorganisation exercise. Mr. Ng is the Senior Independent Non-Executive Director of BESHOM and was appointed as the Chairman on 1 May 2022..
Prior to the establishment of BESHOM, Mr. Ng was appointed to the Board of Hai-O Enterprise Bhd on 2 May 2019 and was designated as the Senior Independent Non-Executive Director on 1 July 2020 to 30 November 2022.