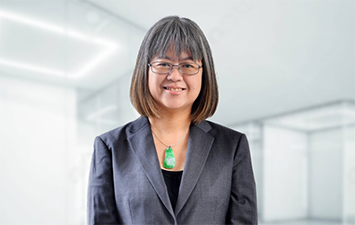 Tan Beng Ling
Independent Non-Executive Director
Ms. Tan Beng Ling graduated with a Bachelor of Business Administration from the National University of Singapore in 1987 and is a CFA (Chartered Financial Analyst) charter holder.
Ms. Tan has more than 30 years' experience in investment research and fund management. She started her career as an economist with DBS Securities in Singapore, before returning to Malaysia as an equity analyst with Barclays deZoete Wedd Securities. She subsequently served with WI Carr, Arab-Malaysian Securities and was one of the founding members and CEO of Surf88.Com, an online research service provider which was an associate of The Star, the leading newspaper in Malaysia.
Ms. Tan joined the fund management industry in 2005 as the Chief Investment Officer of Meridian Asset Management, directly overseeing investments of more than RM1 billion in equities and fixed income. Before her retirement in July 2020, she was the Chief Investment Officer and a partner at Kumpulan Sentiasa Cemerlang Sdn. Bhd., which provides investment management services to institutions and high net worth individuals.
Ms. Tan was appointed to the Board of Beshom Holdings Berhad ("BESHOM") on 12 November 2021 following the establishment of new investment holding company of Hai-O group of companies in tandem with the transfer of listing status from Hai-O to BESHOM pursuant to the Group's internal reorganisation exercise. She is the Chairperson of the Audit Committee, a member of the Risk Management Committee, Remuneration Committee and Sustainability Steering Committee.
Prior to the establishment of BESHOM, Ms. Tan was the Independent Non-Executive Director of Hai-O Enterprise Bhd from 16 April 2018 to 30 November 2022.