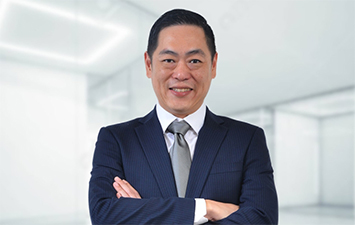 Chia Kuo Wui
Independent Non-Executive Director
Mr. Chia Kuo Wui graduated with a Bachelor of Commerce, Accounting from Curtin University Western Australia in 2001. He obtained a Charles Sturt University Master of Business Administration from Help University College Kuala Lumpur in 2006.
He joined Hai-O Corporate Planning and Investor Relations Department in 2006 and held key positions in several Hai-O Group of Companies. Prior to joining Hai-O, he has worked in 2 public listed companies. He also holds directorship in several private limited companies.
Mr. Chia was appointed to the Board of Beshom Holdings Berhad ("BESHOM") on 12 November 2021 following the establishment of new investment holding company of Hai-O group of companies in tandem with the transfer of listing status from Hai-O to BESHOM pursuant to the Group's internal reorganisation exercise. Mr. Chia is a member of the Audit Committee, Risk Management Committee, Remuneration Committee and Sustainability Steering Committee.
Prior to the establishment of BESHOM, Mr. Chia was appointed to the Board of Hai-O Enterprise Bhd on 14 November 2008 as an Executive Director and redesignated to Non-Independent Non-Executive Director on 2 January 2015. He was then redesignated as Independent Non-Executive Director from 16 April 2018 to 30 November 2022.